Single Screw HDPE/LDPE/LLDPE Stretch Film Granulating Recycling Pelletizing Machine with Thermocompactor

Want to konw more about ACERETECH Machine machinery, contact us now!
PRODUCT OVERVIEW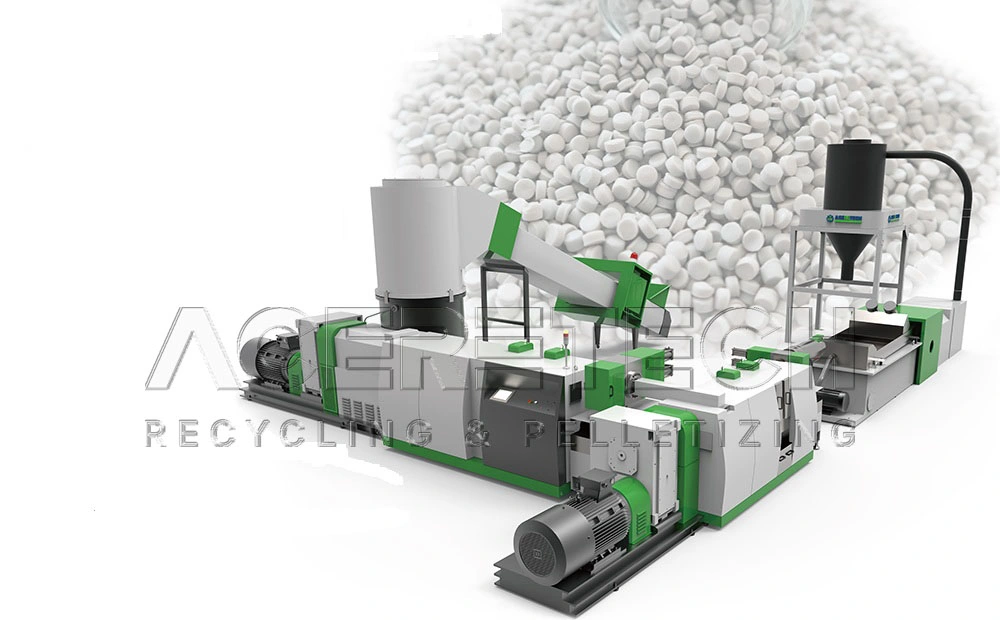 The ACS series compacting and pelletizing system COMBINES function of crushing, compacting, plasticization and pelletizing to one step, applied in the plastics recycling and pelletizing process. ACS system is a reliable and efficiency solution for plastics films, raffias, filaments, bags, woven bags and foaming materials re-pelletizing.

Final productions produced by ACS system are in the form of pellets/ granules, can directly put into the production line for film blowing, pipe extrusion and plastics injection, etc.

MAIN TECHNICAL PARAMETER
Machinery size
Data of compactor
Data of single screw extruder
Throughput rate(Kg/hr)
Efficiency volume(Liter)
Motor power(Kw)
Diameter of screw(mm)
L/D
Motor power(Kw)
ACS-H300/80
300
37
80
36
45/55
150-200
ACS-H500/100
500
55
100
36
90/110
300-350
ACS-H800/120
800
90
120
36
132
400-450
ACS-H1000/140
1000
110
140
36
160/185
500-650
ACS-H1200/160
1200
132
160
34
220/250
800-1000
ACS-H1400/180
1400
160
180
34
315
1000-1200

PELLETIZING MACHINE FLOWCHAT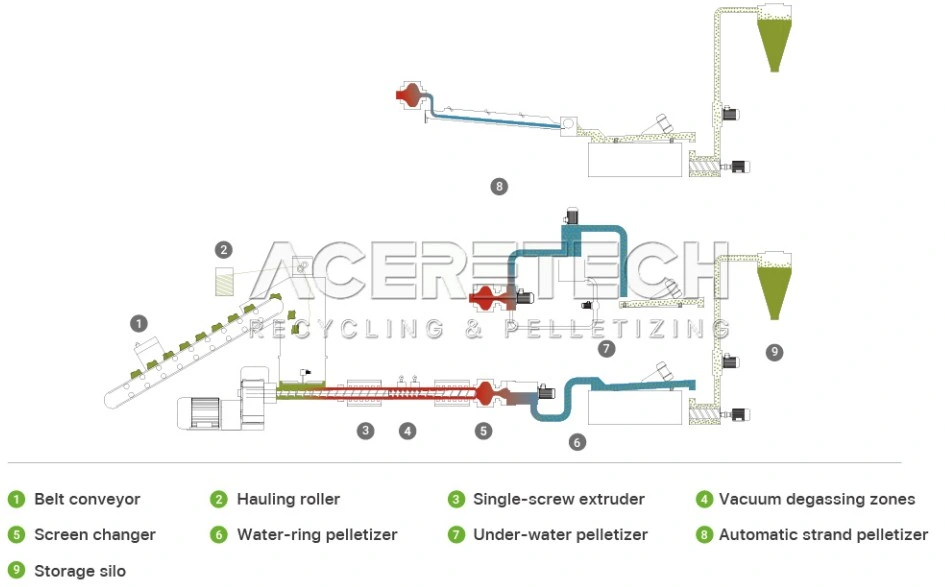 MACHINE DETAILS

Belt conveyor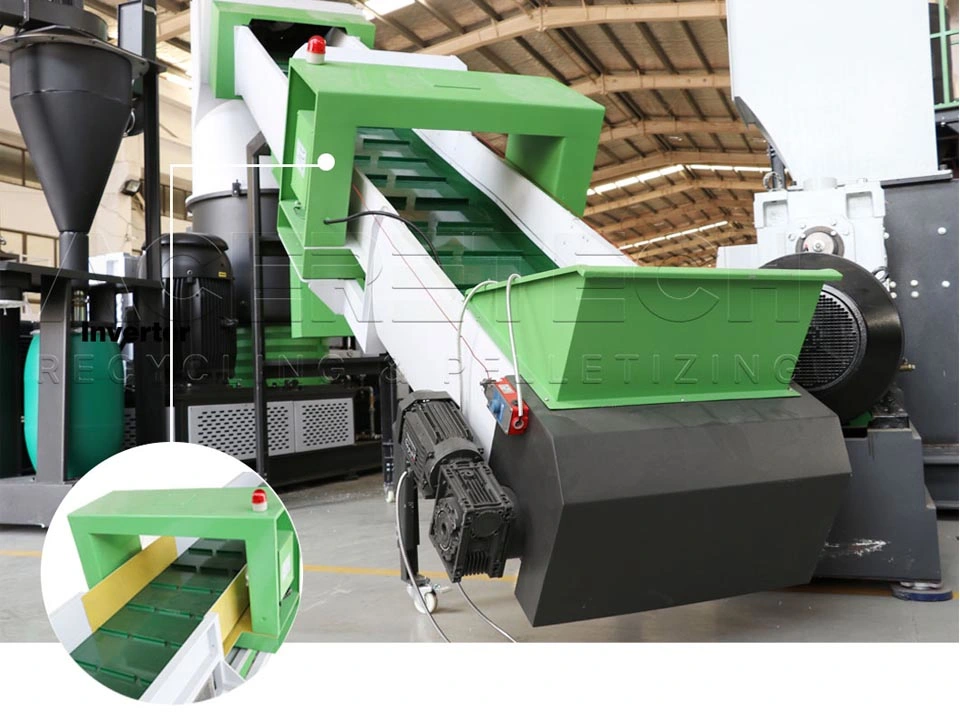 *Feeding materials into compactor by conveyor automaticlly.

*Speed of conveyor can be controlled by inverter

*Metal detector optional

Compactor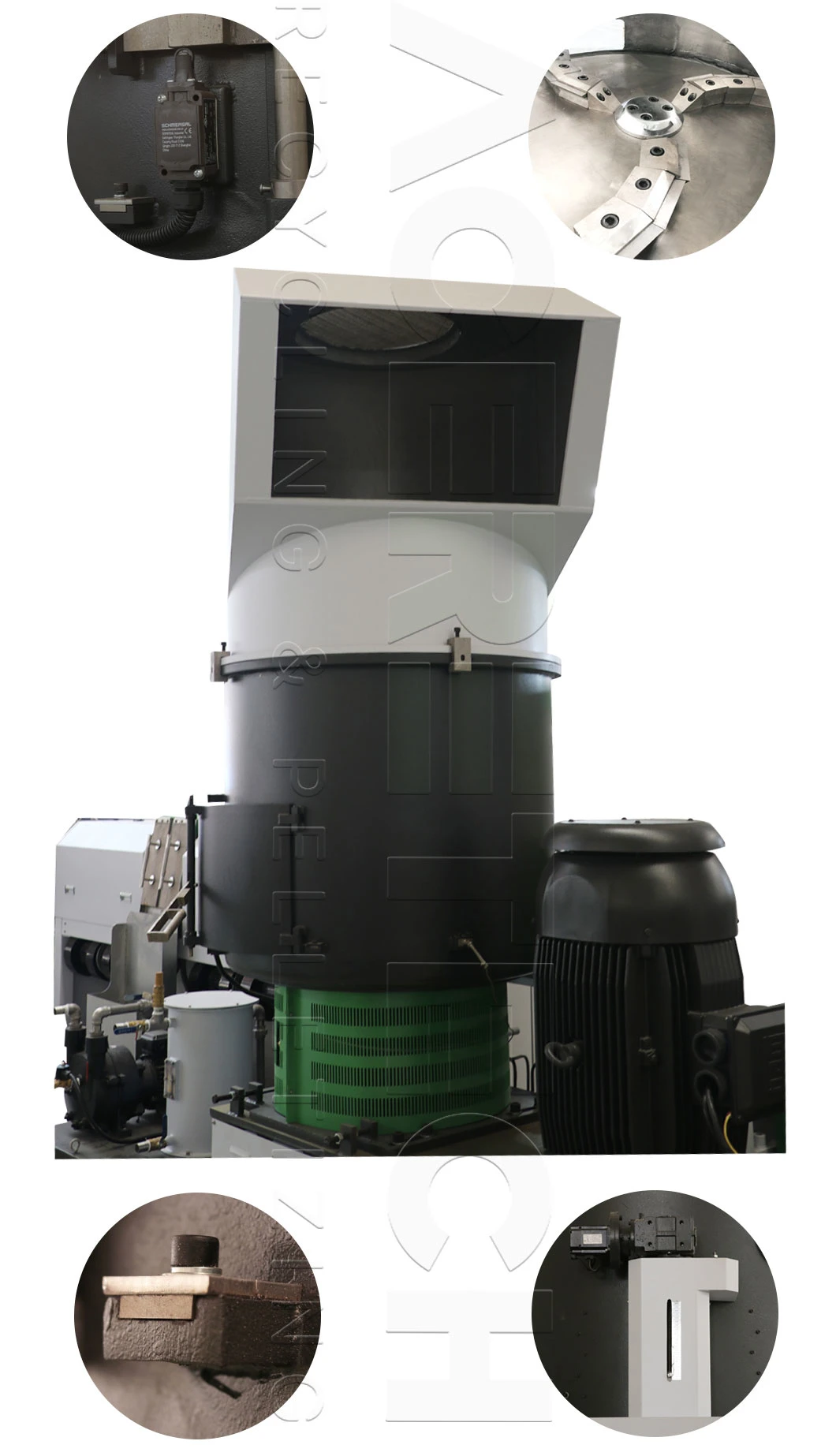 *Rotator and stationary blades are combined to cut up the materials. Crushes, dries and compacts the material in one step,

*Guide structure directs the material into extruder screw.


Single screw extruder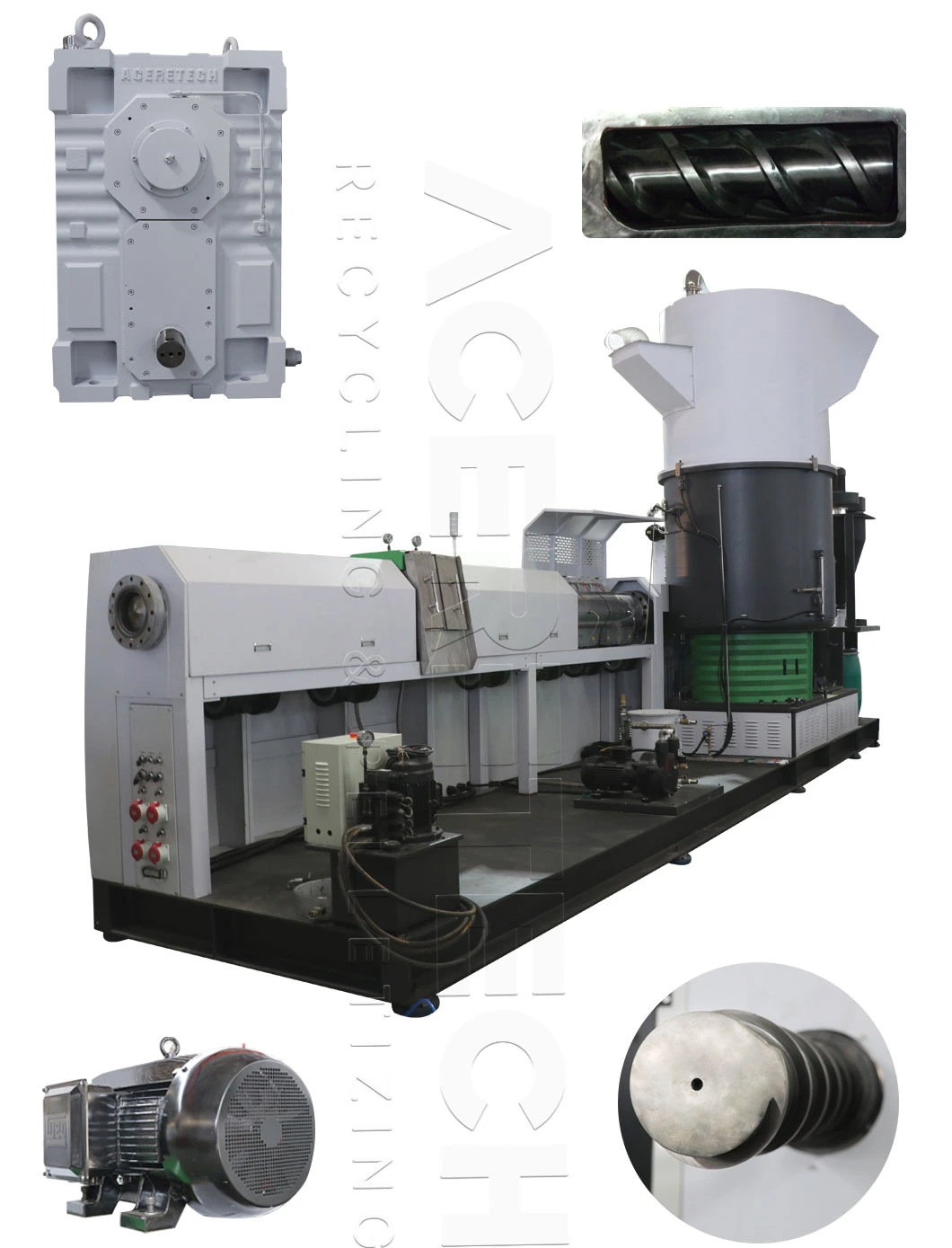 *Screw : Bi-metal: 38CrMoAlA Nitrided steel + Ni-based alloy.

*Barrel: Bi-metal: 38CrMoAlA Nitrided steel + wear-resistant Iron-based alloy.

*A specialized single screw extruder applied to gently melt the pre-compacted material.

*The plastic scraps will be well melted, plasticized in the extruder.

*With double-zone vacuum degassing system, volatiles such as low molecular and moisture will be removed efficiency, especially suitable to heavy printed film and material with some water content.

Filtration & Pelletizing system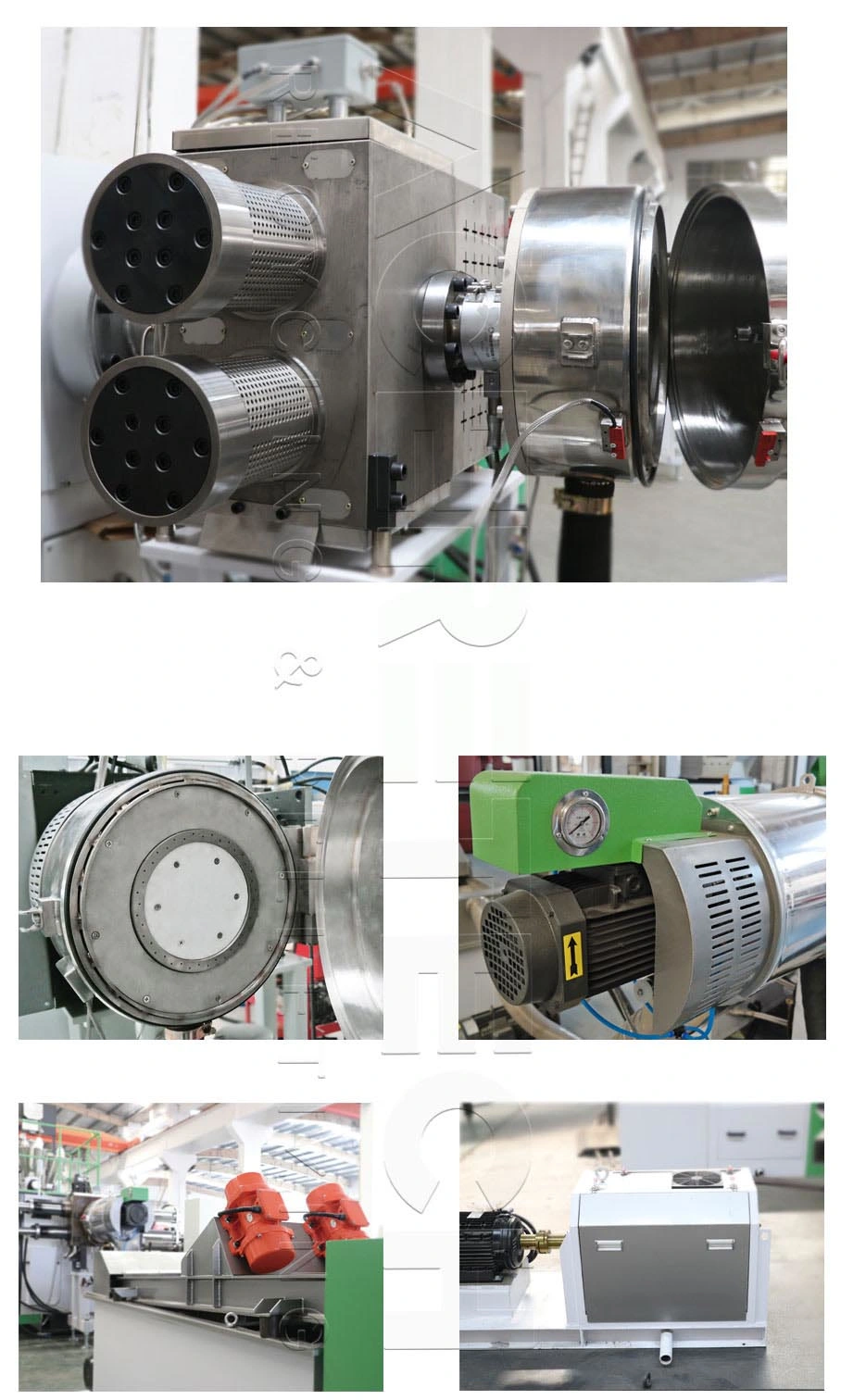 *Non-stop , double-piston type screen changer. Very large filtration area. Reduces sreen changing frequency.
*Die-face water ring pelletizing system is a standard pelletizing method.
*RPM of pelletizing blades is automatic adjusting based on melt extruding pressure.
*Dewatering vibration sieve combining with horizontal-type centrifugal dryer has a good drying efficiency.
Electrical controlling system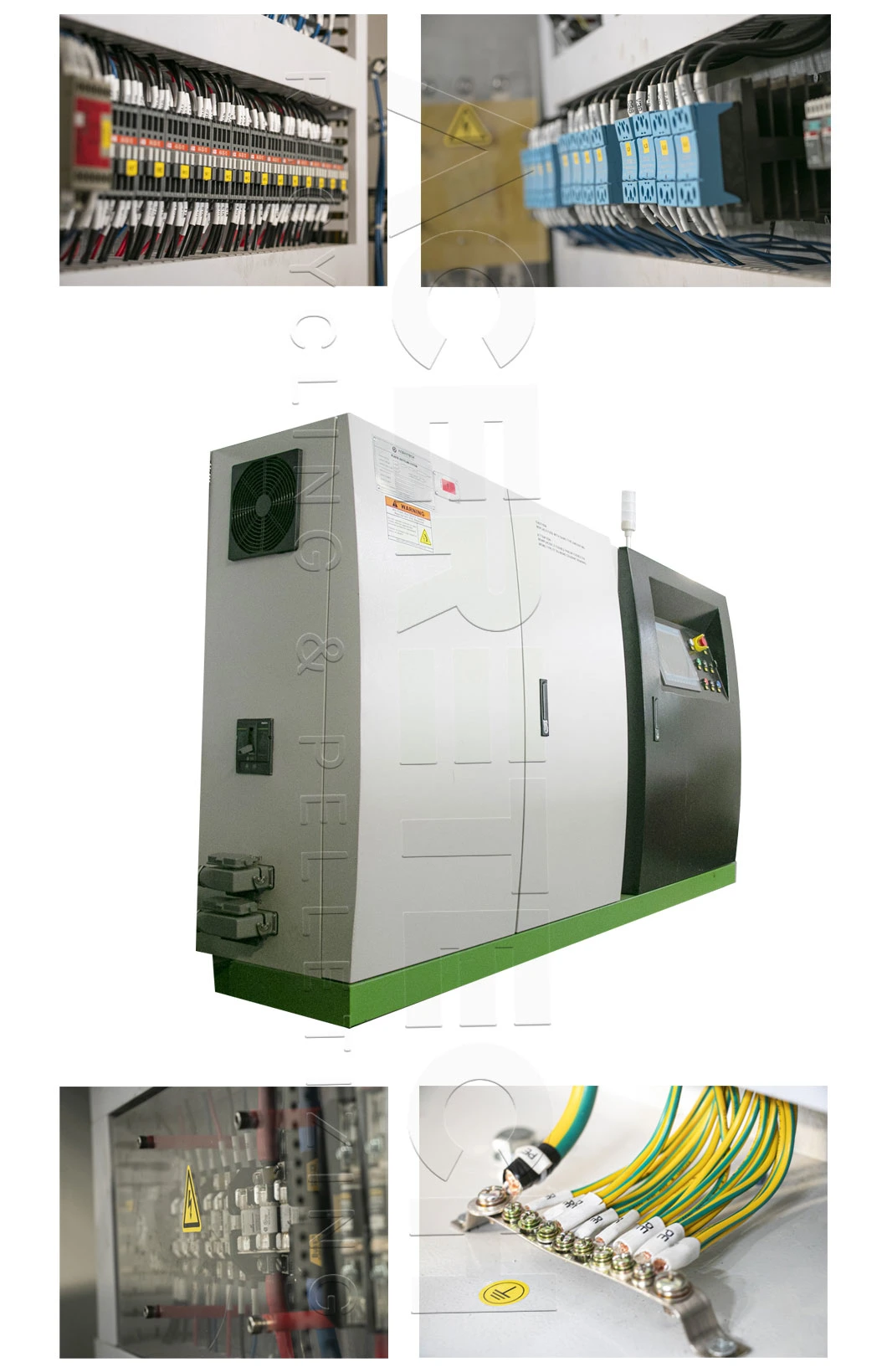 *
One button "
START
"
:
the machine can be started by pressing button "START" owing to built-in logical sequence and program.
*
One button "
STOP
"
:
the machine can be stopped by pressing button "STOP" owing to PLC modular design.
*
Protection switch.
Every operation position and rotary parts are equipped with limit switches for safety protection.
*
Precise temperature control
, optimized plasticization design, ensure reliable quality of granules.
*
Protection from over-heat in the compactor.
ACERETECH Service
Before-sale
a. Introduce products and applications detain
b. Recommend suitable solution
c. Provide with reference information
d. Offer lab for test
During Manufacturing
a. Provide with layout and engineering conditions
b. Inform the project processing status
c. Offer other documents
After-sale
a. Provide with installation, commissioning and training
b. Register and record customer information
c. Offer spare parts
d. Provide with necessary technical support for new application
e. Visit customer regularly and correct information
Online Services
ACERETECH services Online gives you fast and easy online access to your installed base to order your ACERETECH recycling machine original spare parts and explore the Options & Upgrades relevant for your line.

It is a user-friendly interface, available 24/7, in 4 languages. And is your one-stop online shopping. Designed to make your life easier in your day to day business. It will help you to improve your line and maintain its performance.
About US--ACERETECH MACHINERY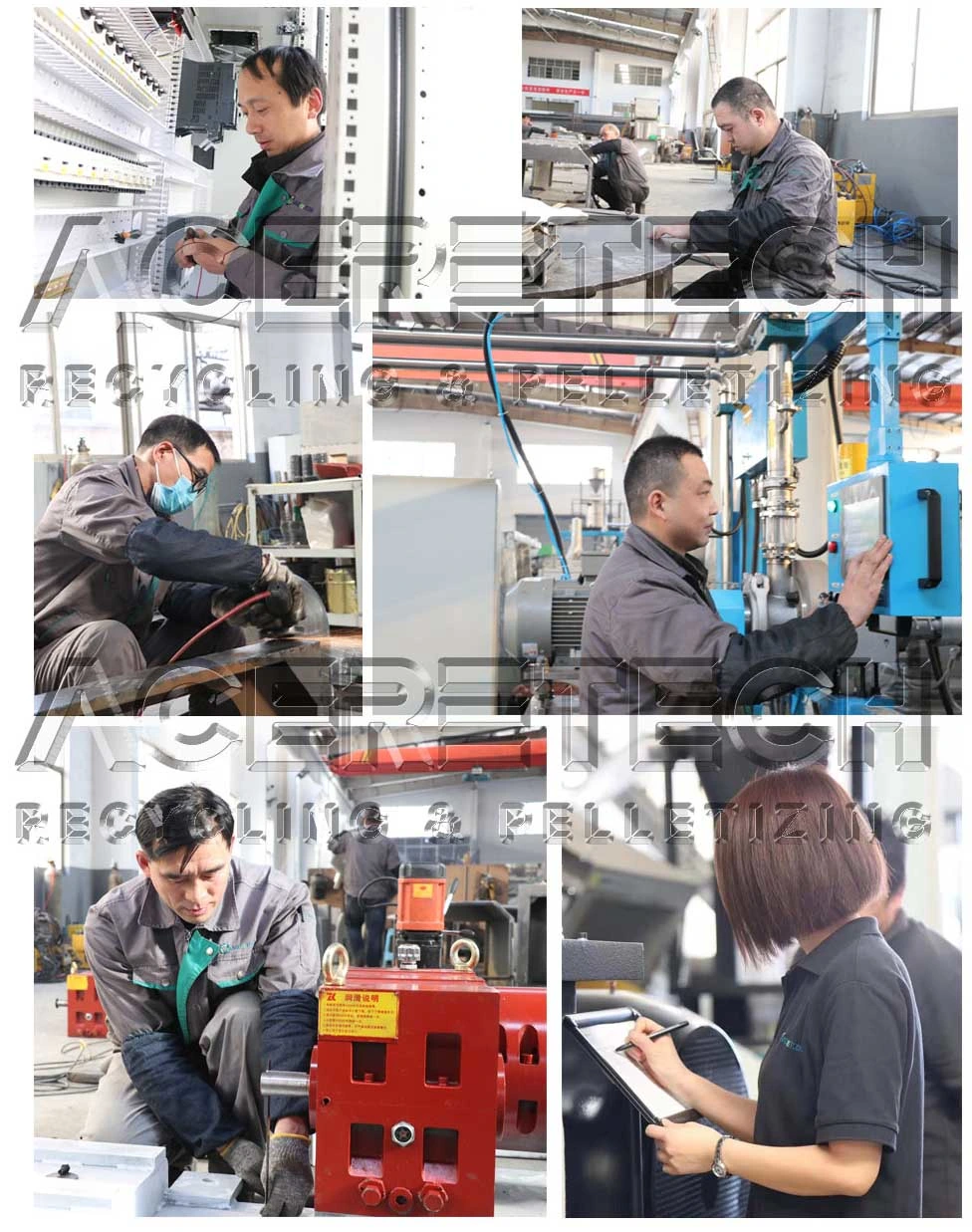 ACERETECH is a creative company, focusing on the technology R&D of Plastic recycling and providing the equipments and solutions for Plastics recycling, washing and re-granulation.
ACERETECH's Plastic recycling technology mainly applied in the field of waste plastics regrinding, washing and re-granuling.
Thanks to the R&D ability and well-understanding industries' experience, ACERETECH can provide the customized Plastic recycling solutions to customers.
Typical productions ACERETECH'S can provide are: High capacity performance Plastics Agglomeration and Re-granulating line for film recycling and pelletizing process, single screw extrusion and pelletizing line with enforciing feeder for regular capacity but energy-saving demands, single screw extrusion and pelletizing line for rigid waste plastics recycling and the line of crushing, washing for wasting for waste and impurity plastics pre-processing.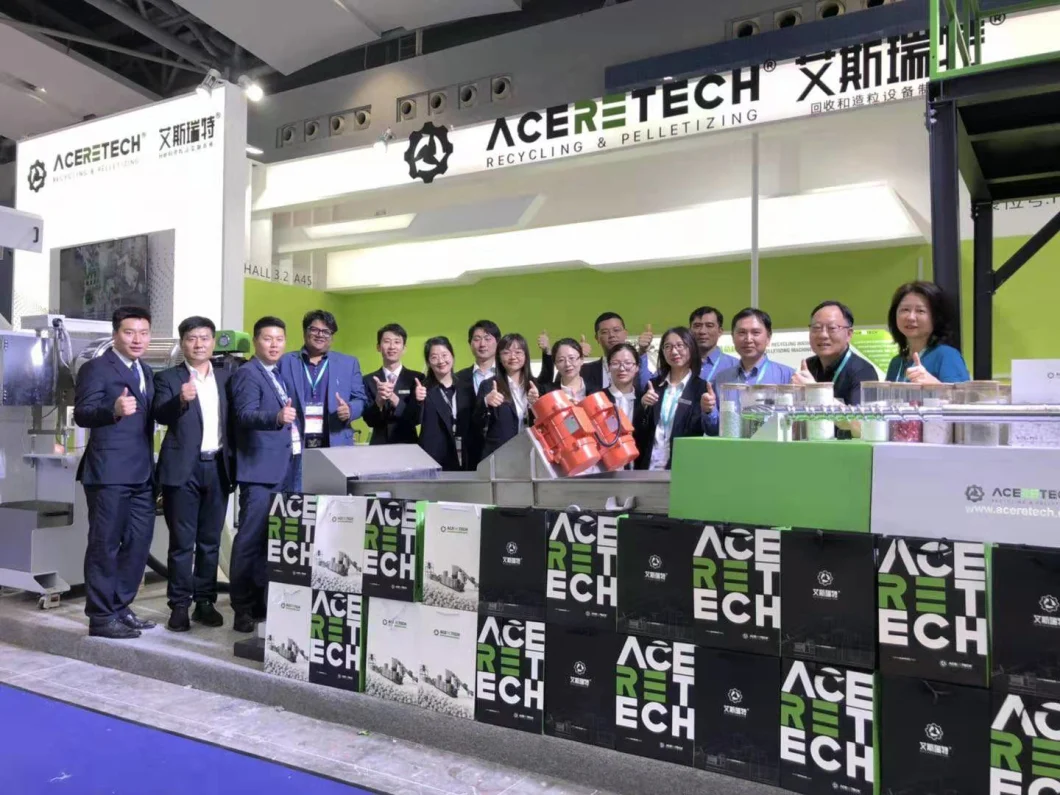 Advantages of ACERETECH:
Specialized R&D team involved in Plastics Recycling Industries more than 20 years.
Ability to provide the customized plastics recycling solutions;
Complete sales system covering the pre-sales, sales and after sales job;
Professional sales team with local language speaking ability for English, Spanish Turkish and Russian markets.
FAQ
YOU ARE WELCOME TO OUR FACTORY AT ANY TIME.
a. If we can fulfill your request and you interested in our products, you may pay a visit to the ACERETECH Machine site.
b. The meaning of visiting supplier, because seeing is believing, ACERETECH Machine with own manufacture and developed& research team, we can send you engineers and make sure you are after-sales service.
SEE ACERETECH MACHINE HOW TO ENSURE THE QUALITY!
a. In order to ensure the accuracy of each part, we are equipped with a variety of professional processing equipment and we have accumulated professional processing methods over the past years.
b. Each component before assembly needs strict control by inspecting personnel.
c. Each assembly is in charge by a master who has working experience for more than 15 years
d. After all the equipment are completed, we will connect all the machines and run the full production line for at least 12 hours to ensure the stable running in customers' factory
THE AFTER-SALE SERVICE OF ACERETECH MACHINE!
a. After finish the production, we will debug the production line, take photos, videos and send them to customers via mail or instant tools
b. After the commissioning, we will package the equipment by the standard export package for shipment.
c. According to the customer's request, we can arrange our engineers to customers' factories to do the installation and training.
d. Engineers, sales managers, and after-sales service managers will form an after-sales team, online and offline, to follow the customers' project.
Why choose us
a. Lower investment cost for a high quality and durable machine;
b. Low energy consumption with high production output;
c. Overseas installation and training are available;
d. Machine warranty with spares in stocking and in-time delivery; e. Fast machine delivery and installation: AceRetech produces on an average of 10 sets of plastic machines per month and can deliver the machine faster than most manufacturers. The regular delivery time of an AceRetech recycling machine is 60 days.